With 2023 marking 50 years since the passing of the PWA, it is timely to highlight the range of marine and maritime sites covered by this and other types of legislation. MAT volunteer, Roger Burns, has developed the latest crossword which includes examples within Marine Protected Areas in Scotland and Wales, and for England, Protected Wrecks, Protected Military Remains and Scheduled Monuments. Some crashed aircraft are included as military examples have automatic Protection by law. Clues include other maritime wrecks, maritime and nautical terms.
Answers will appear next month. Good Luck!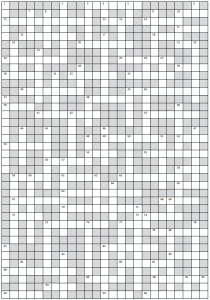 Need answers? Then click the button below. How did you do?