Maritime archaeology trust
Investigate | Engage | Promote | Protect
The Maritime Archaeology Trust was established to study and manage the underwater cultural heritage and disseminate the results. The organisation was set up over thirty years ago to develop a strategic approach to the sustainable management of the maritime archaeological resource in the UK and internationally.
Our pioneering investigation of shipwrecks, intertidal structures, drowned settlements and submerged prehistoric landscapes has steered research in projects across north-west Europe, in the Mediterranean Sea, the Arabian Gulf and the Red Sea. Our education, outreach and volunteering programmes make maritime heritage available to all through events, activities, our Discovery Bus and through the Shipwreck Centre and Maritime Museum.
#OurHeritageOurOceanOurFuture
Read our latest annual report! It has been a busy year, from the Discovery Bus tour, Shipwreck Centre museum accreditation, and being involved with the UN Decade of Ocean Science, to Roman posts in the western Solent, our new Fathoming the Future project, and Madagascar's maritime marvels – plus so much more!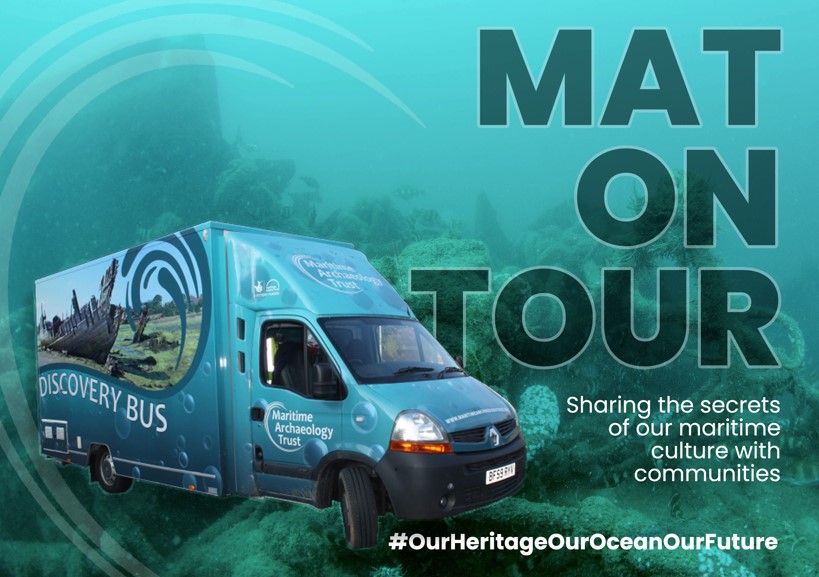 In 2022, we want to get our Discovery Bus back on the road so that we can share our work with communities. For us to realise this ambition, we need to raise a total of £10,000.
To help us reach our goal, we are calling anyone with a passion for 'our heritage, our ocean, and our future' to consider giving us either a one-off donation of any amount or a monthly donation of just £5. Your donations will help us fund our programme of community events throughout 2022.