The Maritime Archaeology Trust values highly the contribution of volunteers. There are lots of volunteering opportunities and ways to get involved, including:
Education & Outreach
The Maritime Archaeology Trust regularly undertakes outreach activities at schools, clubs, and public events. If you have a passion for history, why not come and share it with the world? No prior experience necessary, just enthusiasm!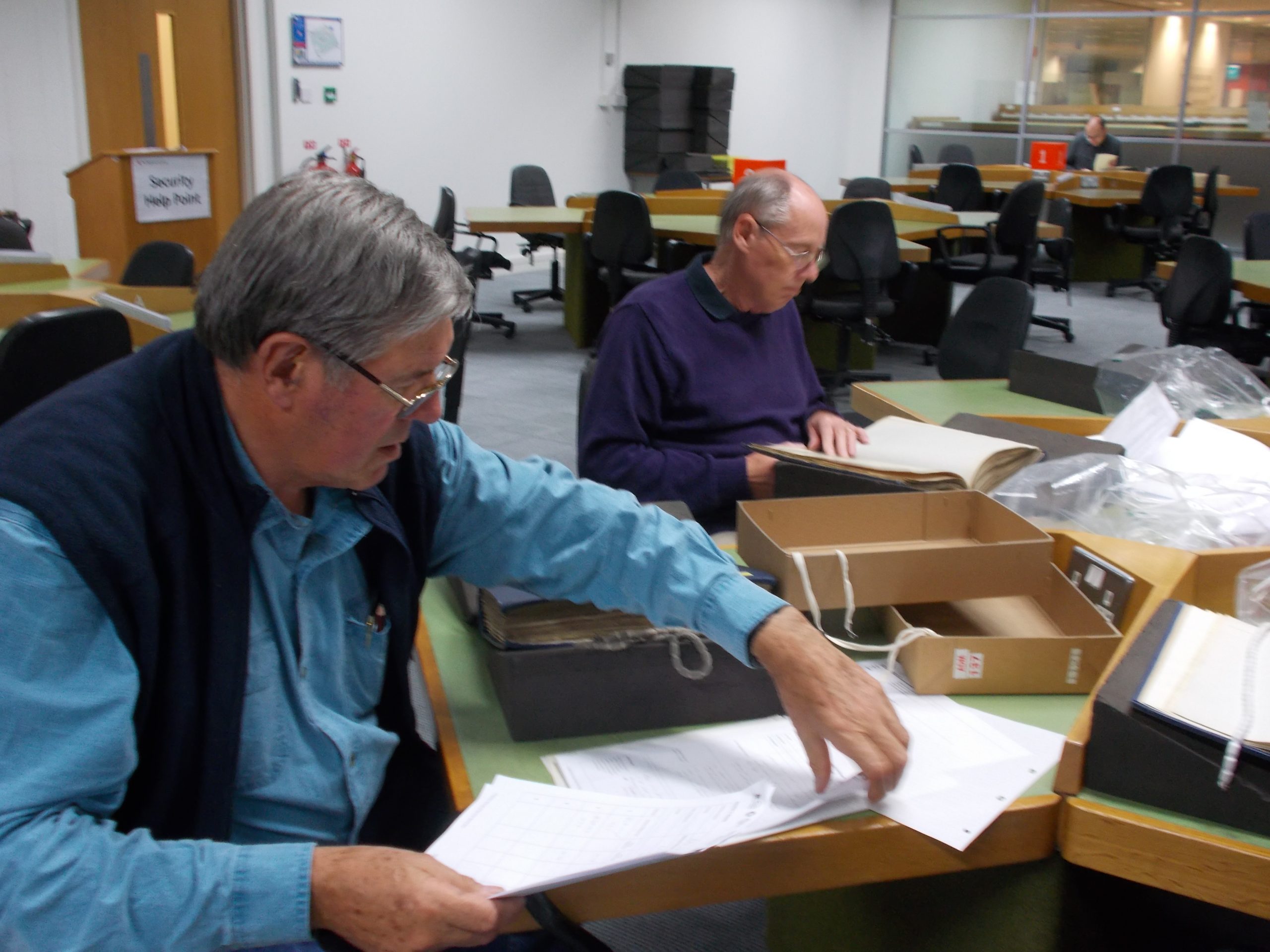 Research
Fieldwork is a very small part of an archaeological project. Initial research and post fieldwork analysis helps to gain the maximum information from a site. We encourage any help from the public and are happy to assist with personal research where we can.
Research opportunities include:
Drawing up plans/artefacts
Cataloguing and archiving
Organising our photos and slides
Trips to libraries and public record offices
Talking to people to build up our record of local knowledge
Looking at charts/maps
Adding more information to our maritime sites and monument records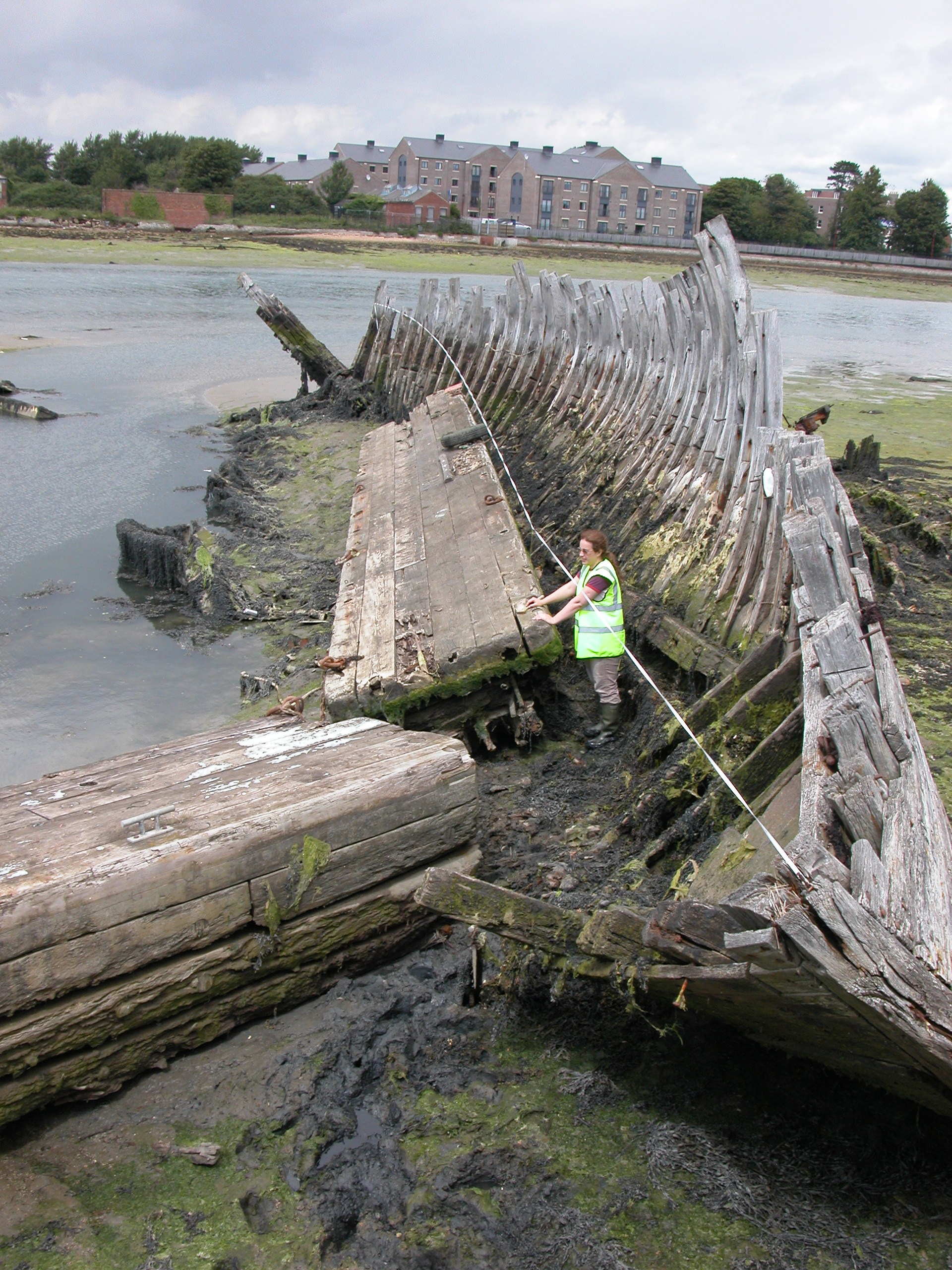 Fieldwork
Maritime archaeology is not just about shipwrecks that lie on the seabed, accessible only by divers. Our coasts, rivers and the areas around waterways contain important clues to our maritime heritage. The Maritime Archaeology Trust aims to record and preserve this heritage and our network of volunteers plays a vital role in our success. Fieldwalking along the foreshore, surveying wrecks, recording the remains of maritime industry (including docks, shipbuilding yards and salt works) and the excavation of a Saxon logboat are just some of the recent projects that our volunteers have worked on. All we require is that you have a pair of wellies and are willing to get stuck in! We run intertidal opportunities throughout the year around the region.
Diving
The Maritime Archaeology Trust runs a programme of volunteer and student diving projects. These generally run over the summer season (May-September).
There is diving on a range of sites around the Solent, incuding dive days and longer residential projects.
To come and dive as a volunteer for us, we request that you;
Have a qualification of at least CMAS 2* or equivalent (BSAC Dive Leader & Sports Diver / PADI Rescue Diver) or the equivalent from another organisation.
Have achieved at least your NAS Part 1/Foundation qualification or have an equivalent amount of experience.
We also ask that you have a minimum of around 20/25 dives in a drysuit in cold water conditions.
Volunteering at the Shipwreck Centre and Maritime Museum
We aim to promote and disseminate our archaeological work as far and wide as possible. Volunteers make a vital contribution to getting the Maritime Archaeology Trust message out the general public and one way of doing this is through the Shipwreck Centre and Maritime Museum at Arreton Barnes, Isle of Wight. To help this exhibition stay open during the season (March till October) volunteers play a key role in the daily management of the displays, artefacts and gift shop.
While we make every effort to accomodate everyone who wants to volunteer, this may not always be possible, but we will do our best within the projects we are currently running.
Potential volunteers may find it useful to undertake a NAS (Nautical Archaeology Society) introduction course before participating in fieldwork. This one day course provides background to maritime archaeology. More information about NAS training course is available via their website.
To find out about upcoming volunteering opportunities, sign up to our newsletter: