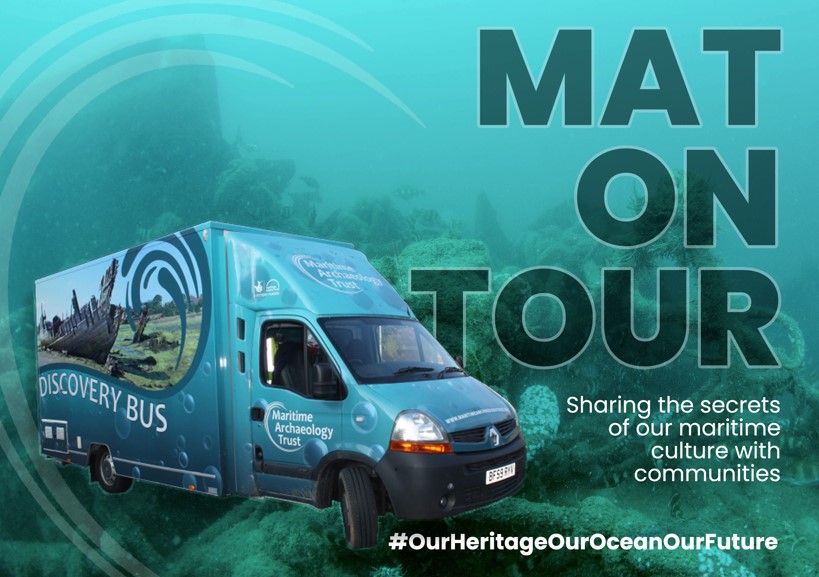 We are delighted to announce the launch of our new campaign, 'MAT On Tour'.
Looking forward to 2022 with the worst of COVID hopefully behind us, we feel a restless yearning to get back on the road to share all of our exciting discoveries, activities and information with ALL OF YOU! Our Discovery Bus, our mobile resource for sharing our work with communities across the country, has been parked up for far too long and is now ready and raring to be on the move again.
What We Need from You
In 2022, we want to get our Discovery Bus back on the road so that we can share our work with communities. For us to realise this ambition, we need to raise a total of £10,000.
To help us reach our goal, we are calling anyone with a passion for 'our heritage, our ocean, and our future' to consider giving us either a one-off donation of any amount or a monthly donation of just £5. Your donations will help us fund our programme of community events throughout 2022.
MAT On Tour is for Everyone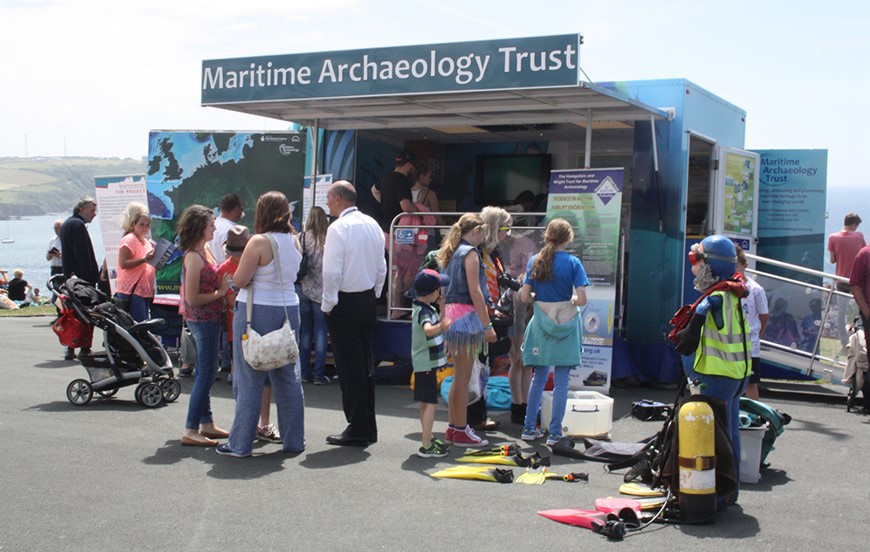 Our Discovery Bus makes our work accessible to EVERYONE, including children, young people, families, elderly people, and people of all abilities. We believe making information and education inclusive is of the utmost importance: our resources, events, and projects are intended to be used by ALL, and our Discovery Bus is a great tool for delivering this vision.
The Discovery Bus is packed full of real and replica archaeological artefacts to handle, fantastic digital 3D models, ever-changing exhibition posters, and exciting activities. Through hands-on and interactive learning, we can deliver the results of our research in a way that is fun and engaging and invites visitors to the Discovery Bus to explore a wide range of fields, including shipwrecks and drowned landscapes, and intertidal and coastal heritage sites, including links between changes in sea level and coasts with climate conditions.
As the Discovery Bus is totally mobile, we can connect local communities with maritime heritage, especially those who might otherwise struggle to access it.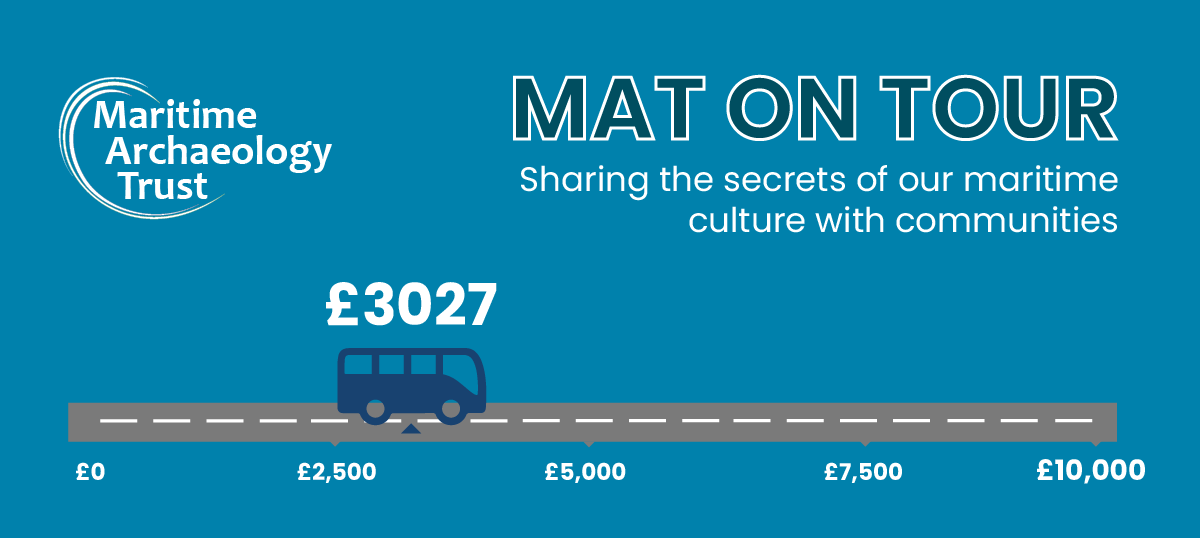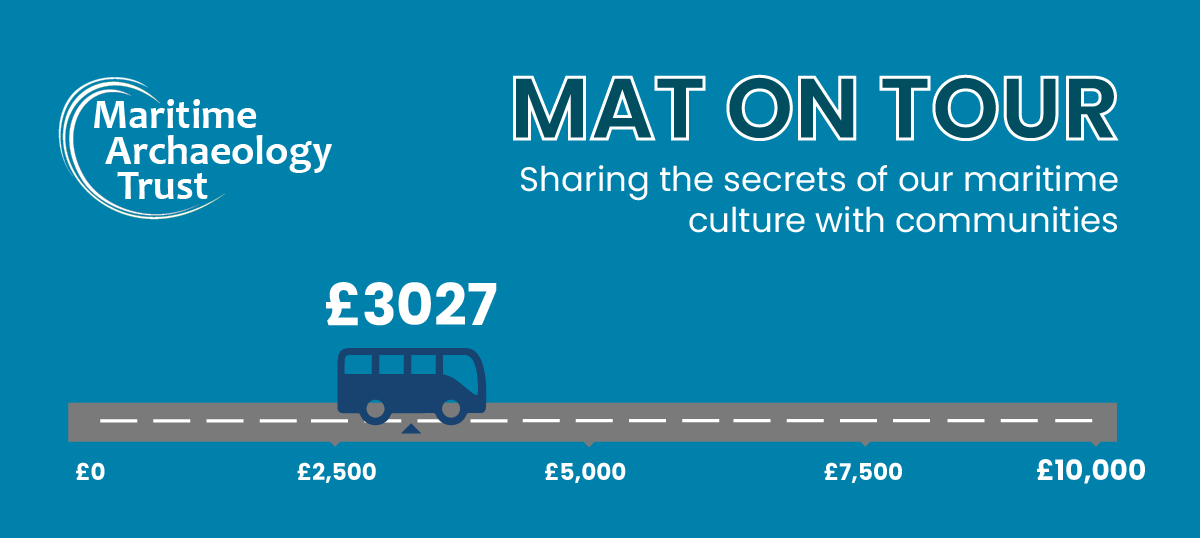 Our campaign is off to a flying start but there is still a way to go!
Please consider giving us either a one-off donation of any amount or a monthly donation of £5 to support MAT On Tour and get our Discovery Bus back on the road. Your donations are appreciated!
Find out more about our Discovery Bus.
You can stay up to date with our MAT On Tour campaign on social media with the hashtag #OurHeritageOurOceanOurFuture