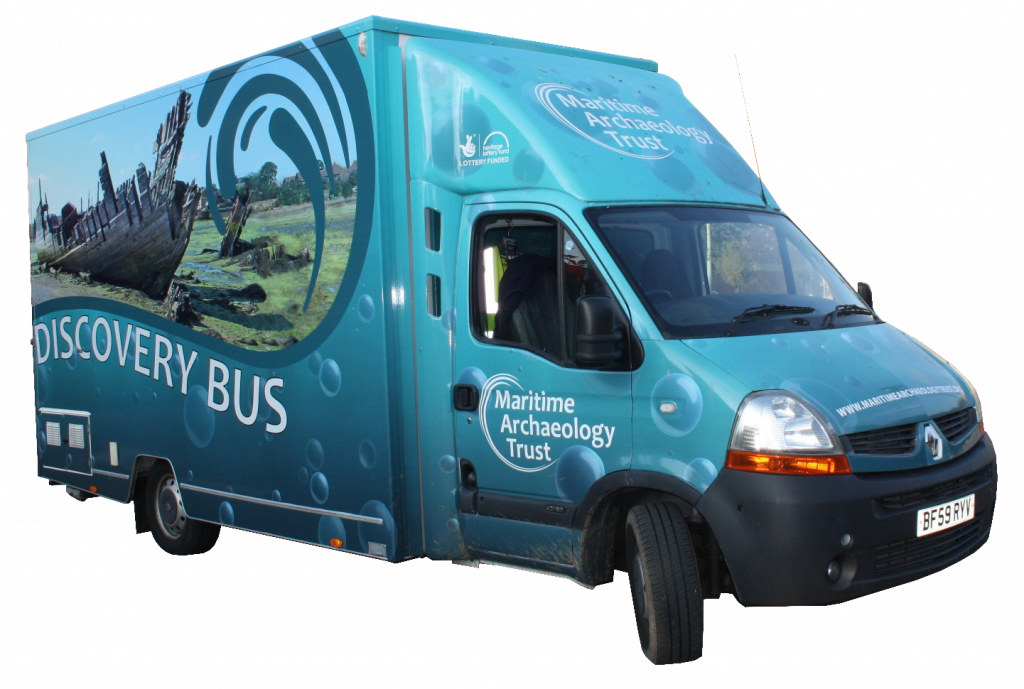 The Discovery Bus is an inspiring mobile resource facility that enables us to take our activities and information all over the region, country and beyond, visiting schools and colleges, community centres, events, local shows, open days and public spaces, from parks to libraries and supermarket car parks. The Discovery Bus exists thanks to generous funding by the Heritage Lottery Fund through the Engaging New Audiences project (Jan 2009 – Jan 2012).
Hands-on Heritage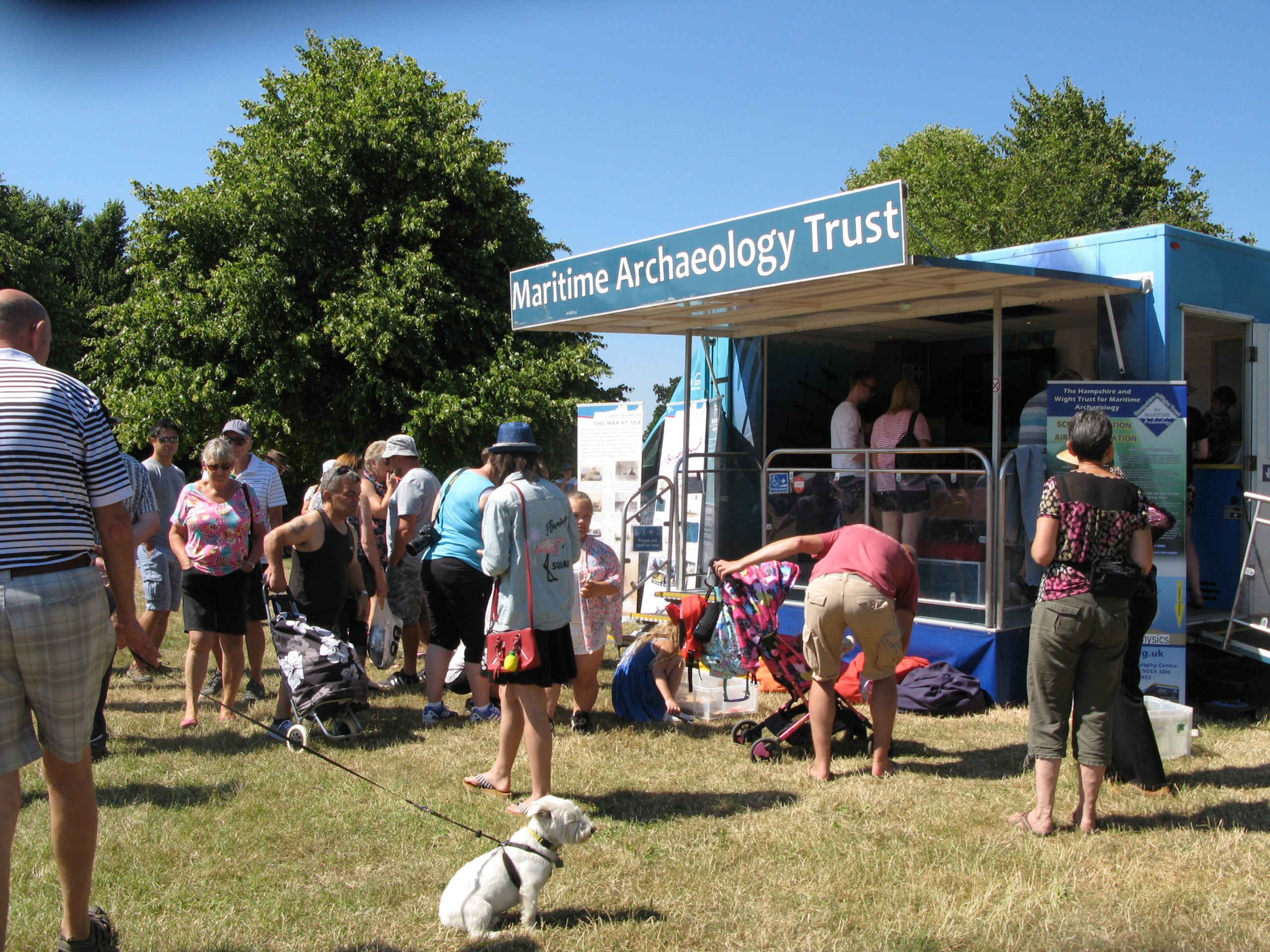 All of the activities on the Discovery Bus are designed to get visitors hands on and interacting with heritage. You can handle real archaeological artefacts, from thousands of years old flint tools, to objects from First World War shipwrecks. You will also be able to get an idea of what it is like to work as a maritime archaeologist by trying on SCUBA diving kit, trying out our miniature ROVs and miniature airlifts, and seeing what you can uncover in our miniature excavation.
The MAT is also at the forefront of using new technologies in heritage education and outreach. Aerial drones, 3D models, and virtual reality can all be incorporated into sessions to really bring heritage to life, and can be incorporated into sessions.
Cross-Curricular and Accessible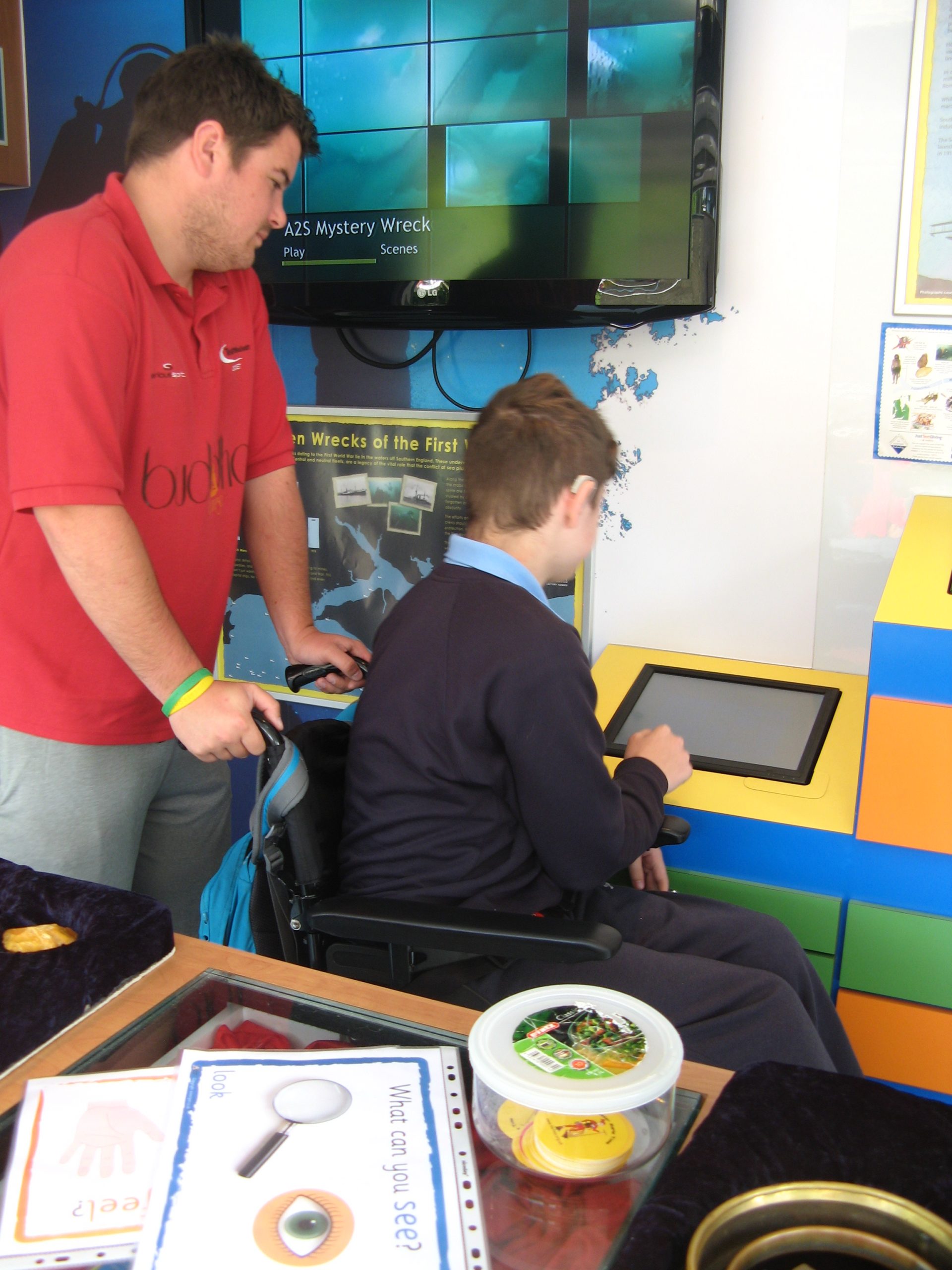 Our sessions are relevant right across the National Curruriculm and show the real-world applications of a range of subjects. For example, there's:
• maths in our trilateration recording,
• science in understanding the physics of being underwater,
• IT in the creation of 3D models,
• art in the creation of interpretation,
• literacy and comprehension in analysing historical sources,
• and, of course, history ties in to everything we do.
The Discovery Bus's uniquely mobile nature means that it can visit all sorts of places and bring heritage to those who might not otherwise be able to access it. The Bus is wheelchair-accessible, with access ramp, wide areas to accommodate most wheelchairs and height-adjustable table. Many of our activities are particularly well suited to those with special educational needs due to their hands-on and sensory nature.
Sessions
If you would like the Discovery Bus to visit your school, group, or event, please get in touch via the form below. The Discovery Bus has a capacity of 10-15 students at once, so is often combined with a classroom session for the other half of a standard-sized class. Please get in touch for pricing and more information.
(The session) really inspired children who are often difficult to engage in their learning. All the children raving how about fun it was and how much they learned without knowing they were learning!