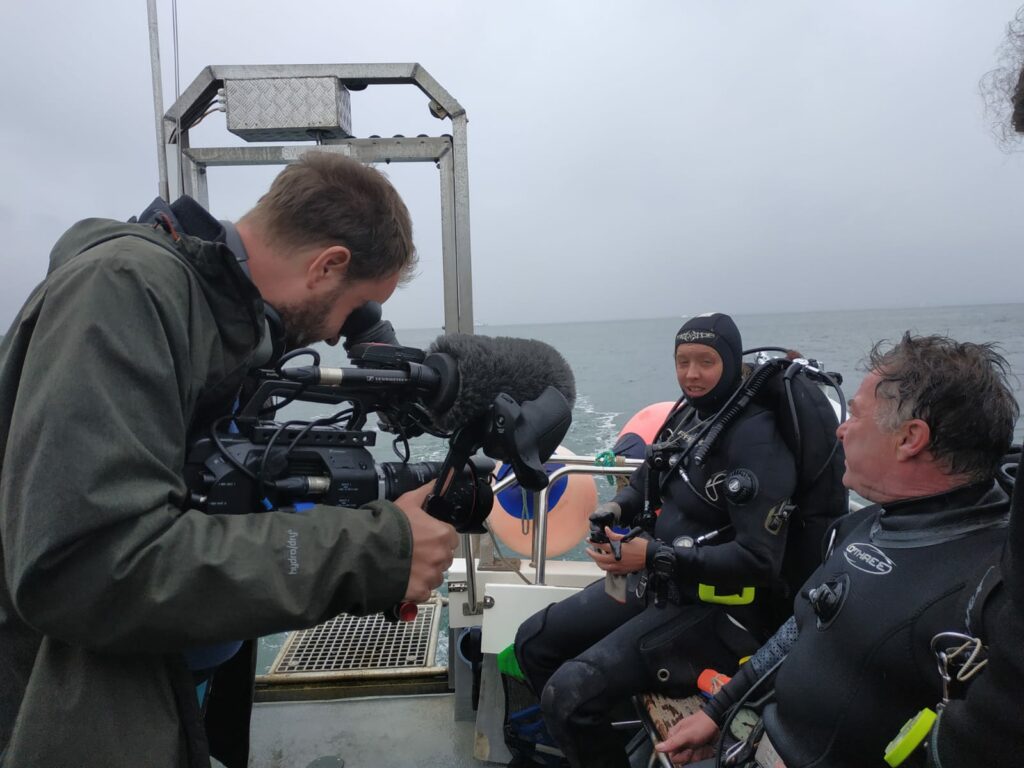 It has been an exciting year for our work at Bouldnor Cliff, the submerged Mesolithic occupation site off the north west coast of the Isle of Wight. Here, MAT Director, Garry Momber, gives an update on some of the diving activities, new stunning 3D site models and applying some cutting-edge science techniques for DNA sampling.
During a tumultuous day diving at Bouldnor Cliff in wet and windy August, the Rare TV camera team filmed MAT recovering some wonderful samples from Bouldnor Cliff. This included dozens of worked flints that had eroded from the ancient land surface, laurel and oak leaves that look like they fell to the forest floor eight weeks ago rather than 8,000 years ago and a bulk sample of sediment from the edge of a drowned dune system.
Underwater, the seabed was recorded with over a thousand photographs. These were used by MAT's Brandon Mason and Heather Anderson to create a 3D digital model that can be seen below with associated flint discoveries and online at https://skfb.ly/opY9u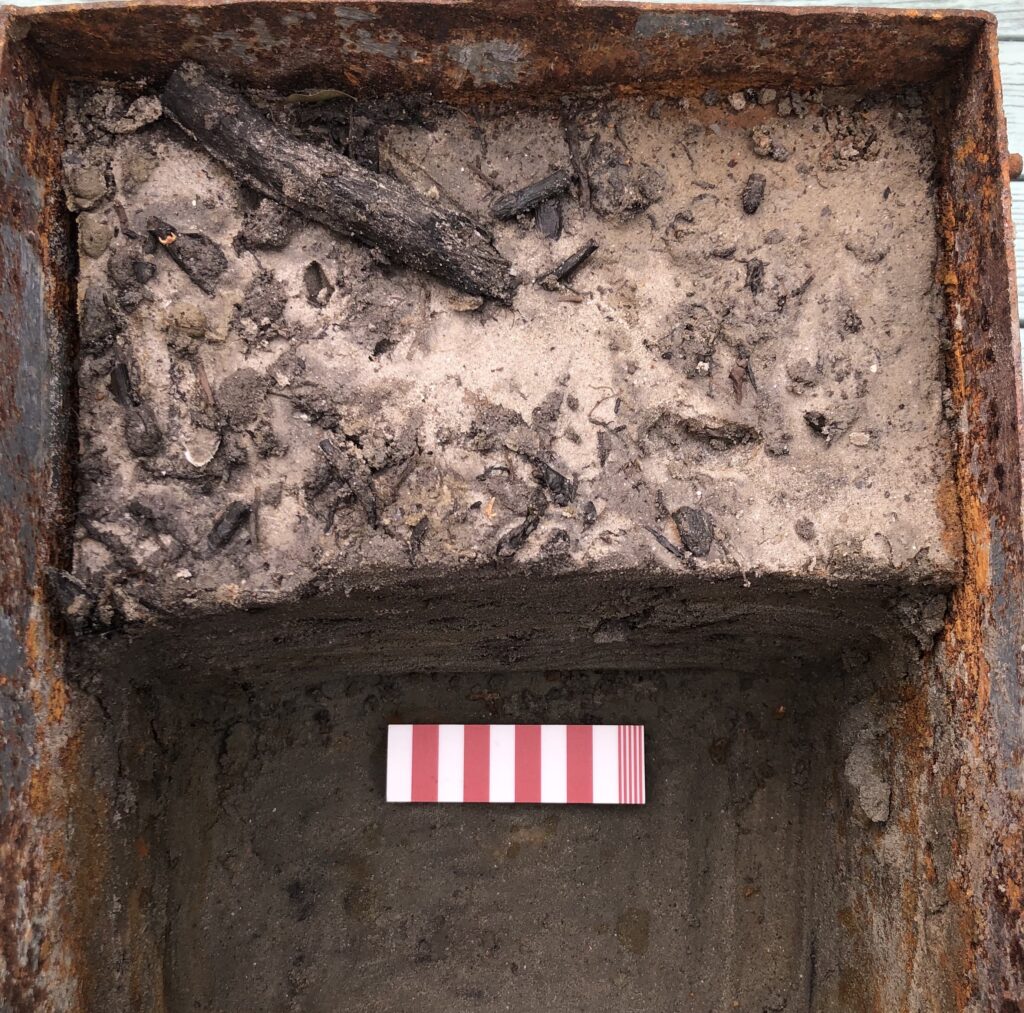 The recovered bulk sample was subsequently taken to the School of Life Sciences, University of Warwick in September where it was sub-sampled by PhD candidate Terry Black and Professor Robin Allaby in sterile laboratory conditions. The sedaDNA within the sub-samples will now be analysed to reveal the range of flora and fauna that thrived on the ancient landscape before it was covered by the rising sea level.
The analysis of the changing coastline at Bouldnor cliff is part of the EU SARCC project where partners in the Netherlands, Belgium, France and England are looking at nature base solutions to deal with the impact of climate change along the shoreline.
Filming continued in Warwick where presenter Cat Jarman used her archaeological experience to help reveal a dark organic layer within the bulk sample, before asking pertinent questions. The story will be told in an upcoming Digging for Britain documentary that is scheduled for release in the coming months.
If you can't wait for the TV programme and are excited to find out more about Bouldnor Cliff and see artefacts recovered from the site then you can visit our Shipwreck Centre and Maritime Museum on the Isle of Wight.