Unpath'd Waters: Marine and Maritime Collections (UNPATH) is an exciting project which aims to make UK maritime collections easier to reach, aiding research and sharing stories in new ways. MAT is just one of more than twenty organisations involved in considering ways we can make maritime data more accessible and engaging. Find out about the project here. 
MAT is part of Workpage 3.1 'People and the Sea' which is considering how we can enhance the significance of submerged and displayed wrecks, both protected and unprotected. A number of case studies focused on the English Channel are testing how connected collections are, including wreck surveys, recovered artefacts, documentary records and how these can be made accessible to engage audiences in innovative ways.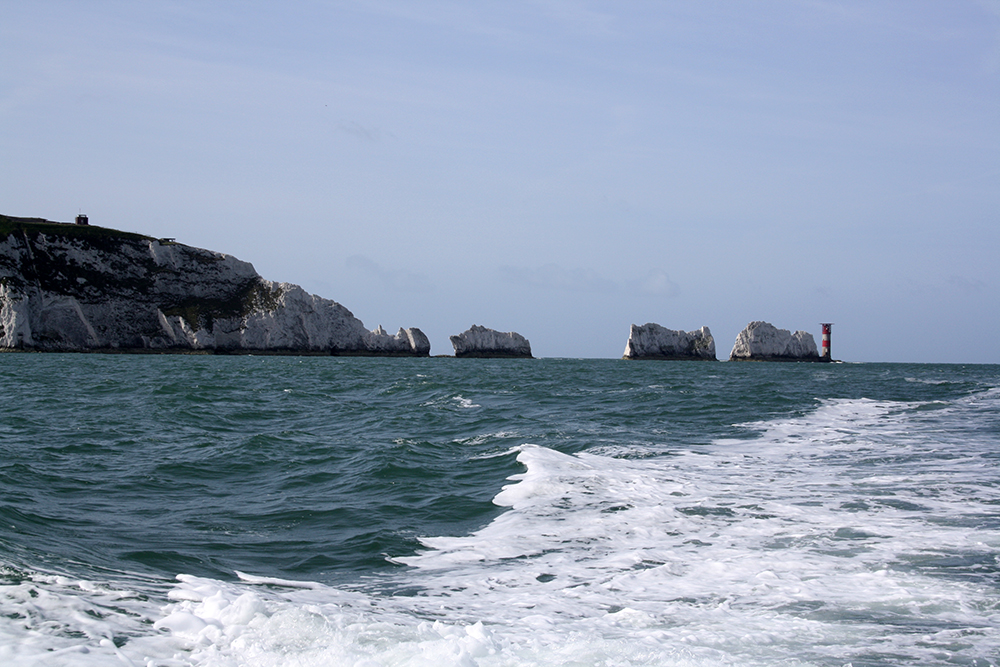 As part of the project MAT is using its experience of developing online resources to engage the public with hard to reach maritime archaeology to create an online viewer that focuses on wrecks and sites around the Needles, Isle of Wight. These chalk stacks at the western entrance to the Solent can be perilous for shipping and over the years have witnessed large numbers of wrecks, with over sixty losses recorded within just a 2.5km radius. Some of the UKs most significant wrecks lie close to the Needles and, due to their importance, this area is protected through the Protection of Wrecks Act
The Needles viewer will bring together data and archive material from these sites which will be accessed through a range of different ways, introducing the ships and their associated artefacts, photographs, videos, 3D models and stories. You can find out about what the ships were used for, the story of their wrecking and information about the people onboard and others who took part in designing and building them. You can see how sites have been investigated as well as links to associated resources and to other related sites. 
The viewer will be available online as well as being available at the Isle of Wight Shipwreck Centre and Maritime Museum , from spring 2023. We hope you will come and 'dive in' with us and let us know your thoughts on the viewer, we will post across social when it goes 'live'. There will also be opportunities to explore the Needles viewer and other project resources on the Discovery Bus in the coming year.  
Unpath'd Waters is led by Historic England, and is part of the 'Towards a National Collection' programme. Towards a National Collection is a major five-year research and development programme that aims to underpin the creation of a unified virtual 'national collection', dissolving barriers between the different collections of the UK's museums, archives, libraries and galleries.  
The programme is funded through a £18.9 million investment by UK Research and Innovation's (UKRI) Strategic Priorities Fund and delivered by the Arts and Humanities Research Council (AHRC)