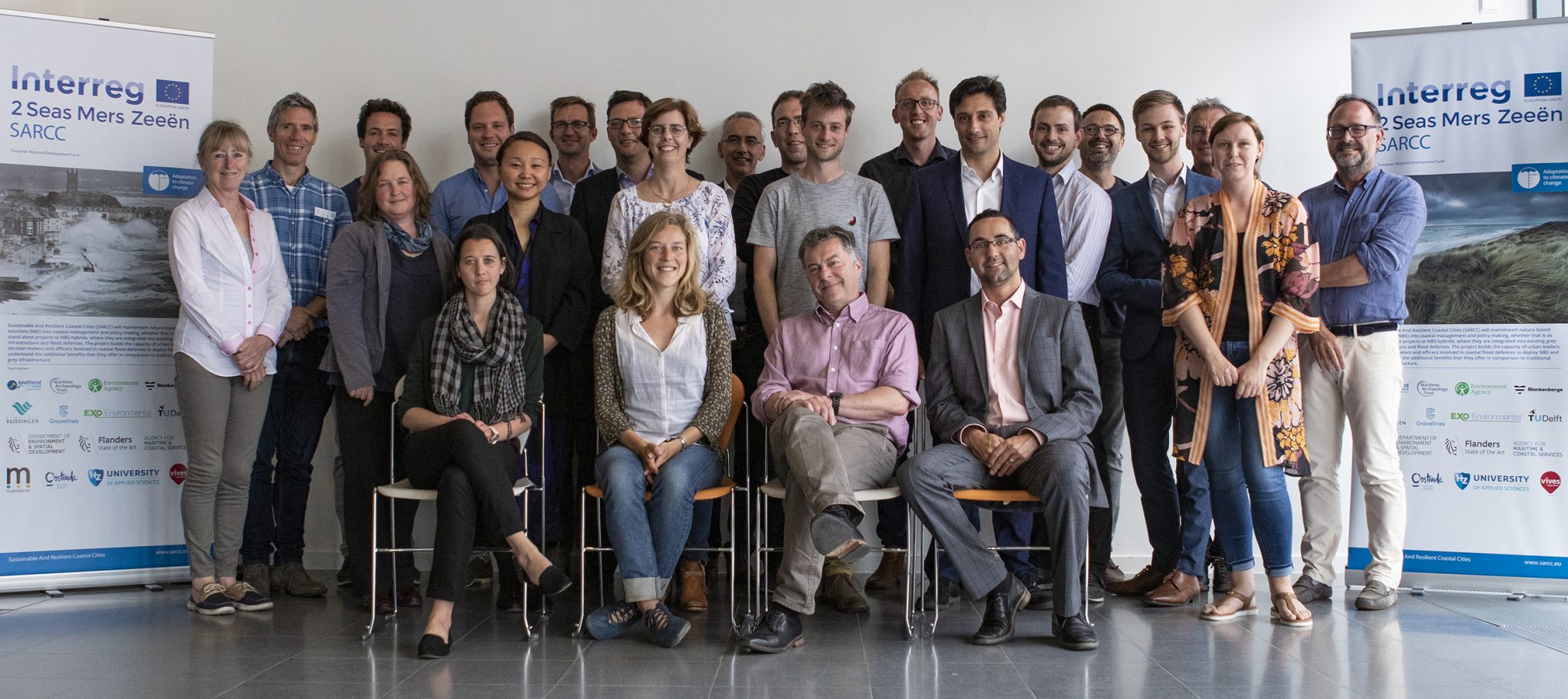 Sustainable and Resilient Coastal cities (SARCC) is a European project under the Interreg 2 Seas programme with financial support from the European Union / European Regional Development Fund. The Maritime Archaeologly Trust is a partner with other partners from England, Belgium, the Netherlands and France.
SARCC will mainstream nature-based solutions (NBS) into coastal management and policy making, whether that is as stand alone projects or BS-hybrids, where they are integrated into existing grey infrastructure and flood defences. The project builds the capacity of urban leaders, decision-makers and officers involved in coastal flood defences to deploy NBS and understand the additional benefits that they offer in comparison to traditional grey infrastructure.
Work by the MAT in the Western Solent is continuing and working towards building case studies which demonstrate long-term patterns of coastal change feeding into the SARCC project.  Research and fieldwork on the sites at Bouldnor Cliff, Cadland Causeway, Thorns Bay and Hurst Spit can be found here: Western Solent – a SARCC case Study.