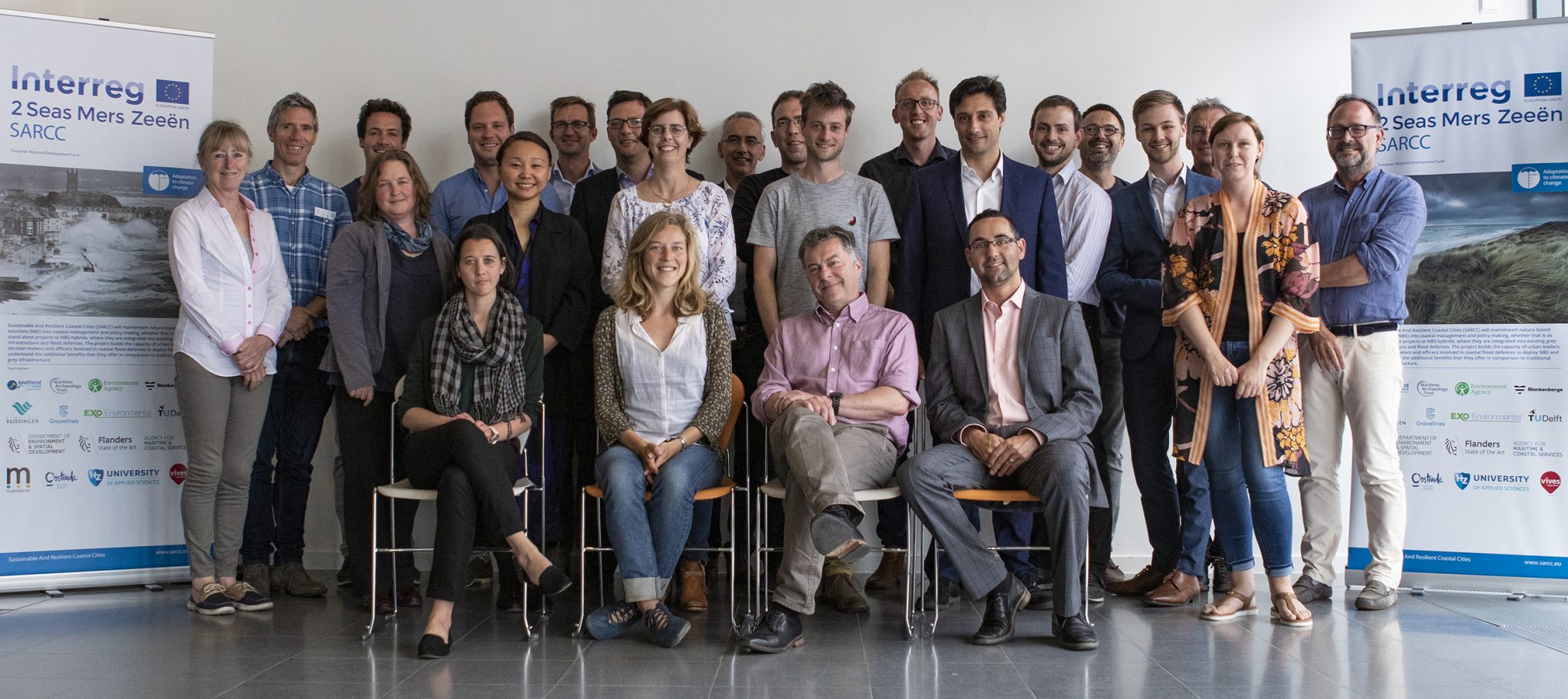 Sustainable and Resilient Coastal cities (SARCC) is a European project under the Interreg 2 Seas programme with financial support from the European Union / European Regional Development Fund. The Maritime Archaeologly Trust is a partner with other partners from England, Belgium, the Netherlands and France.
SARCC will mainstream nature-based solutions (NBS) into coastal management and policy making, whether that is as stand alone projects or BS-hybrids, where they are integrated into existing grey infrastructure and flood defences. The project builds the capacity of urban leaders, decision-makers and officers involved in coastal flood defences to deploy NBS and understand the additional benefits that they offer in comparison to traditional grey infrastructure.
MAT is working to demonstrate how archaeology, palaeoenvironmental material, historic sites and structure, art, photographs maps and charts can all be used to provide evidence of long term coastal processes and trends that need to be understood to develop coastal management approaches that work with nature. More details of our work at Pilot and Case Study Sites includes:
Western Solent – Work by the MAT in the Western Solent is continuing and working towards building case studies which demonstrate long-term patterns of coastal change feeding into the SARCC project.  Research and fieldwork on the sites at Bouldnor Cliff, Cadland Causeway, Thorns Bay and Hurst Spit can be found here: Western Solent – a SARCC case Study.
Newlyn, Cornwall – research is developing understanding of long term changes related to the pilot area, it has also inspired others to look in more detail at the history of Newlyn Harbour.
Interactive Visualisation Tool
The SARCC Visualisation Tool brings together the data from the project to provide a visual and interactive way for stakeholders to engage with the project. Click the image below to access the tool.