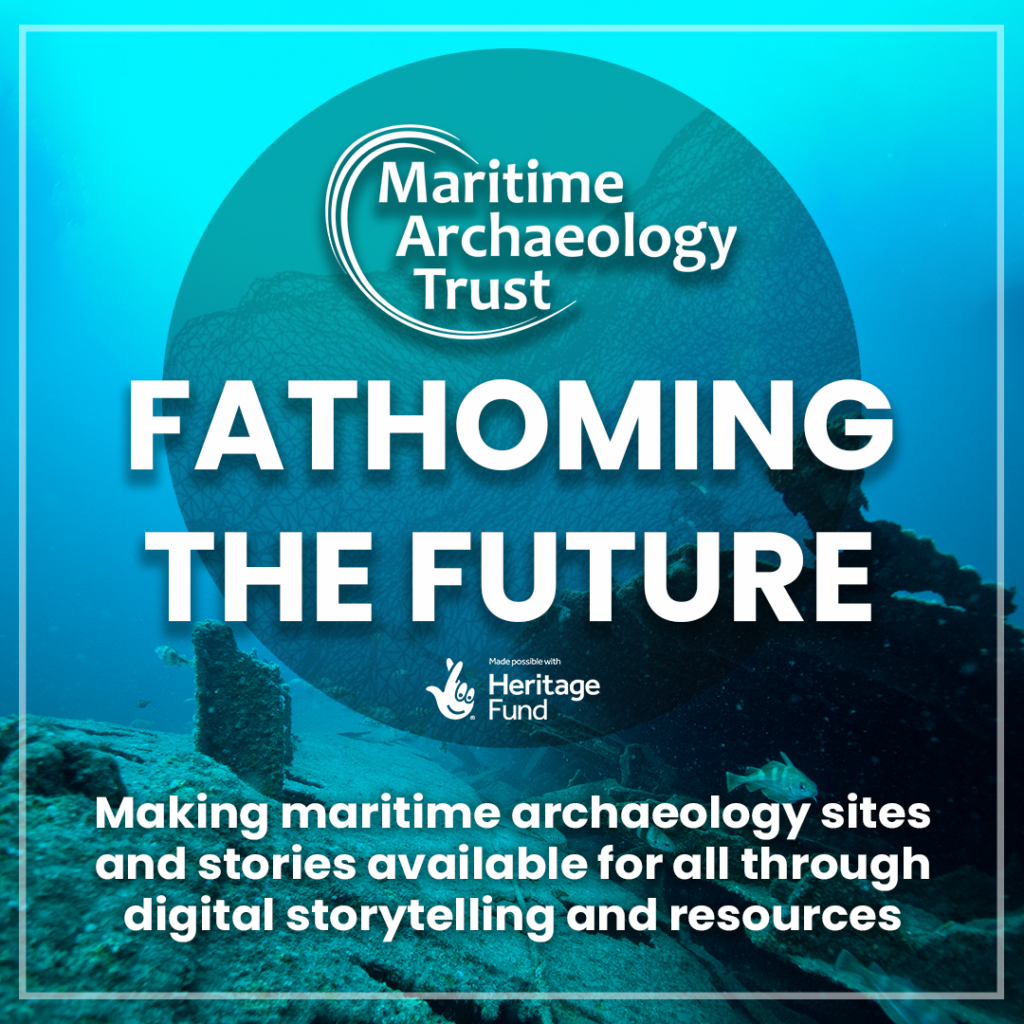 The Maritime Archaeology Trust has received a grant from The National Lottery Heritage Fund for an exciting project called 'Fathoming the Future'. Made possible by money raised by National Lottery players, the project focuses on the MATs archive and collections which will be used to tell new stories for a range of audiences through exciting digital resources.
Using the MATs information, drawings, photos, video and 3D models recorded from archaeological sites over the past 30 years it will be possible to tell diverse stories from how prehistoric people lived at times of lower sea level, through to global ships and seafaring and life at sea. We will also be looking at how archaeologists work with techniques and methods from the depths of the underwater world to detailed laboratory analysis.
We hope these new resources and stories will attract a wide range of people to maritime archaeology and heritage, with some aimed at engaging particular groups that are currently not well represented within audiences.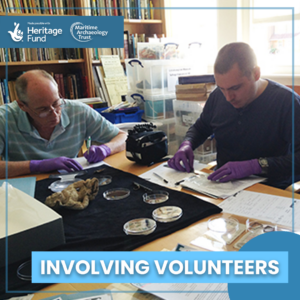 There will be lots of opportunities for volunteering throughout the project, both remotely and in person, including digitising and cataloging archive material, undertaking research, and creating digital resources. For more details of how you can register your interest and find out more about the types of volunteering that will be on offer from 16th May, see the bottom of this page.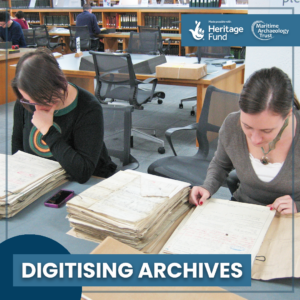 Over the last 30 years the MAT has accumulated a huge amount and variety of information, drawings, photos, video, and 3D models recorded from many different sites. The project aims to digitise and make accessible this material so it can be used for research, resource production and storytelling.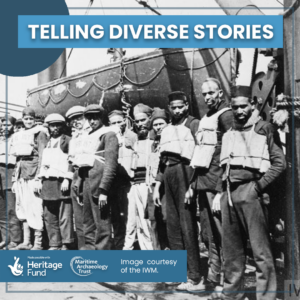 From coastal industries to prehistoric landscapes, centuries of trading vessels to the techniques and science we use to study them, MAT's archive is full of stories to tell. This project will bring them to life, and put a spotlight on under-represented groups, including BAME, young people, and women from history.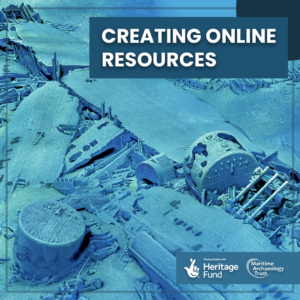 The project will create new online resources including 3D models, audio articles, and online tours to enable people to engage with heritage, wherever they are.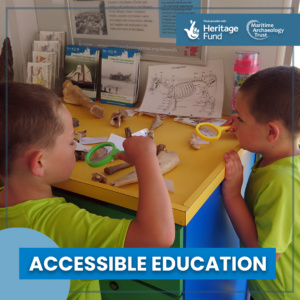 A new 'Discovery Hub' will bring together our vast archive of education and outreach materials and make them available for students, parents, teachers, and educators to use freely.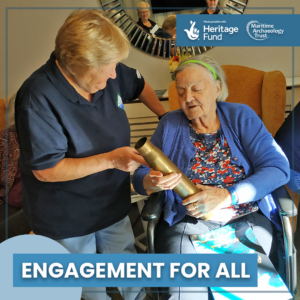 We will be working to involve some under represented groups – young people, women and older ages – as well as the whole of the general public to increase access to heritage and learn new skills through volunteering
Volunteer Registration of Interest
There will be various roles available during the project for which training and support will be provided, including:
Logging and Digitising Analogue Photographs and Slides
Help us log, digitise and describe the 'hard copy' photographs which cover a range of projects from the earlier years of MAT. These images are a vital and fascinating part of the Trust's archive and will help tell new stories.
Logging Digital Photographs
We have a large quantity of digital photographs which require logging and describing their content, so we can use them to tell as many stories as possible.
Analogue Video Archive
Video formats have changed over the years! We have VHS, Mini DV and High8 tapes that need to be digitised, have their content reviewed, logged and described. These include many underwater wreck videos as well as prehistory and intertidal work. 'Best bits' from the videos will be used in new promotional material.
Digital Video Archive
We are also looking for help with reviewing the content, logging and describing the large amount of digital video that we have. Covering similar subjects as the analogue video, these tasks can be done remotely from home, or at the MAT office.
Reviewing & Digitising Paper and Drawn Records
We will also be reading through the paper archives – diving logs, archaeological record sheets, site drawings, excavation data etc, to select those requiring digitisation and to identify information that can help tell new stories.
Creating 3D Models
We will be creating new 3D models, which will illuminate alternative stories for the 'Fathoming' project. This is a great opportunity for volunteers to learn about photogrammetry, structured light scanning and 3D modelling. This can be done at the MAT Office or at the Shipwreck Centre and Maritime Museum on the Isle of Wight.
Video & Audio Resources Creation
There are opportunities to get involved with using our previous resources – such as powerpoints, exhibitions panels, leaflets and publications – along with the newly digitised archive material to help develop new digital resources. If you would like to help develop new content through research, script/ story writing, video or audio creation then please get in touch.
SketchFab Interactive Tours
We will be developing our 3D interactive tours, and need help with researching information, images and videos, drafting text for tour 'stops' and adding this information on SketchFab.
To register your interest in volunteering for the project, sign up here.
Interested to see what digital resources that we have available already?
Sign up to our newsletter to get breaking news
View our 3D mdoels on Sketchfab
Watch videos on our Youtube
Check out our social media channels (click on icons below) – like or subscribe to get updates when new resources become available