Brixham trawler fishing vessels had an enviable reputation from the 18th century, with boat builders based in Brixham and nearby producing sailing vessels that were copied, with local variations, in other European countries with North Sea coastlines. Here, MAT volunteer Roger Burns takes a look at examples of the construction of Brixham fishing vessels through archaeological remains and with the aid of an animation.
The history of Brixham as a fishing port goes back over 1000 years, with a significant fish processing industry established in the Medieval period. It was also at the forefront from the late 18th century for trawling, which developed in operational technology improvements and with expansion to distant fishing grounds, to a substantial fishing fleet enduring through the First World War. There were established boat builders, convenient for repairs, harbour facilities and a thriving fish market. The south coast builders, particularly from Brixham and Galmpton, had formidable reputations for sturdy, efficient craft, which came to be used and emulated beyond the English Channel, notably in the arduous conditions of the North Sea. A decline in fish stocks off Devon and Cornwall had forced local fishermen from as far back as the first half of the 19th century to seek more plentiful fishing elsewhere using their practical, suitable craft. These craft needed to be sturdy and sufficiently powerful for trawling but also with the ability to return speedily to port with their catches.
Although the vessels under discussion were sail driven, steam was slowly introduced to drive capstans in these boats from the mid-1870s, greatly improving efficiency and working conditions at sea.
THREE DIFFERENT TYPES OF BRIXHAM FISHING VESSEL
As Brixham area-built craft developed, three types became well known. Referred to locally as the "Mumble-Bee", cutters were typically 10 to 12m, 17-ton, and were mainly used for oyster dredging. The name "Mumble-Bee" was derived from the Mumbles in South Wales, near to where these small craft were used for fishing and inshore trawling. The "Mule" was a ketch trawler under 40 tons. The "Big Sloop" was a trawler over 40 tons, originally designed for trawling in the Bristol Channel and initially with sloop rigs, although many of the larger boats converted to a more manageable two-masted dandy rig.
A number of these fishing boats have been preserved to enrich the heritage status of Brixham sailing trawlers. One example is SV Pilgrim
We can develop an understanding of the construction of Brixham fishing vessels not just from heritage examples, but by looking at archaeological aspects of former vessels still visible today as hulks. Two of these are the Six Brothers and the Glory, both of which were abandoned in the River Dart and which MAT has studied, together with four other hulks in the same location, which can be read about here in MAT's Hulks of the River Dart, Devon.
BRIXHAM FISHING VESSEL: SIX BROTHERS
Brixham-built in c.1897 by R. Jackman, Six Brothers was a ketch rigged fishing vessel, 20.5m long with 5.5m beam and 2.6m deep. The lower hull of the vessel survives, as seen in Figures 1 & 2.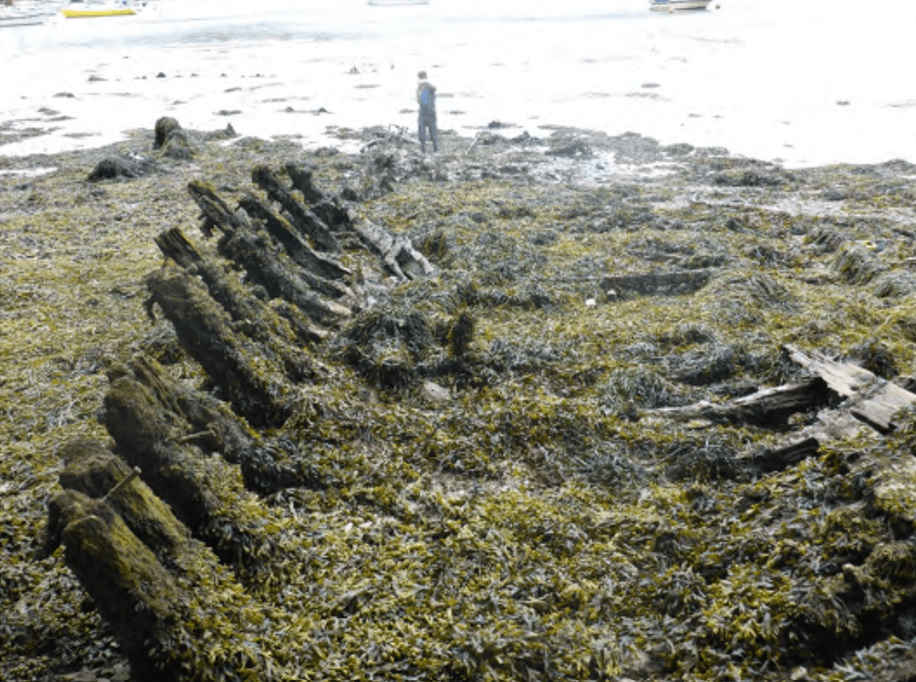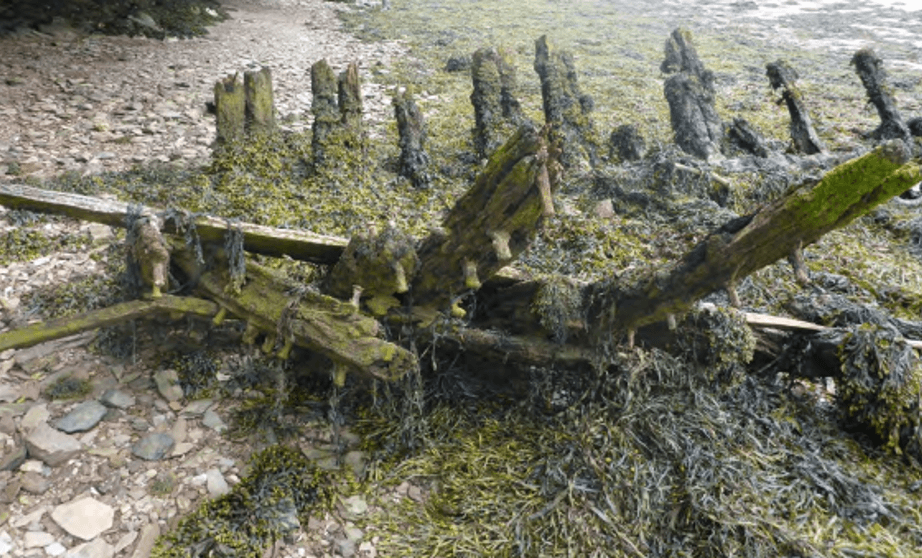 Classified as a "Mule" class boat [Lost Ships of the West Country. Langley & Small: 42], it is borderline with a "Big Sloop", as its registered tonnage was 40. The vessel was heavily involved in commercial fishing until the 1920s including during the First World War, interrupted by competing in summer regattas with limited success. Its history includes damage from storms and collisions. It was hulked in 1929, then partly cut up in 1967 during river clearance. Field survey details, in MAT's Hulks of the River Dart, include paired wooden frames that are visible in Figure 1. Frames are fastened with iron bolts and 3.8cm thick planking is fastened to the frames with iron bolts.
BRIXHAM FISHING VESSEL: GLORY
Also a "Mule" class ketch rigged boat, but with a smaller registered tonnage of 26, Glory was built in 1906 by Sanders & Co. of Galmpton. It was 19m long with 4.7m beam and was 2.3m deep. Its remains are partly buried but its outline can be seen in Figure 3.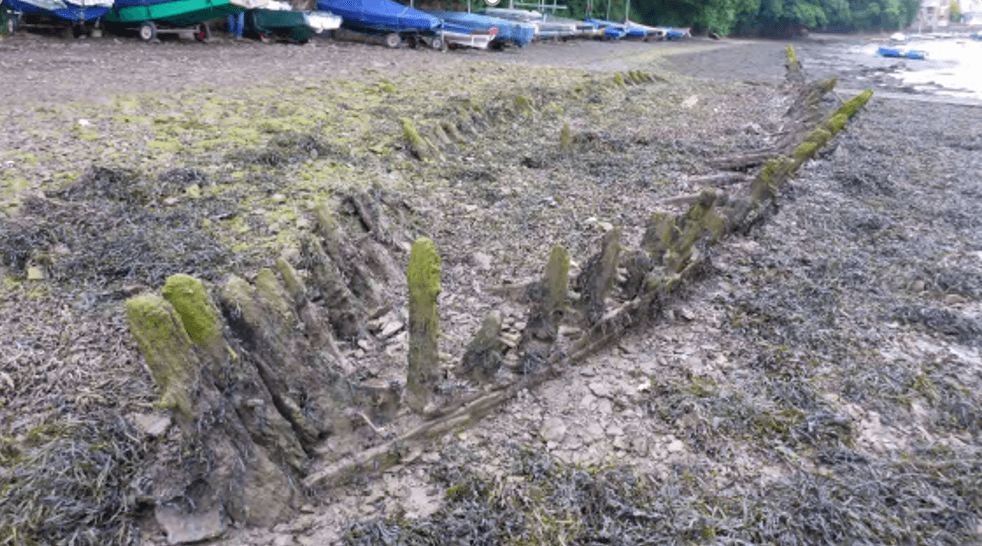 Although records of First World War activities are scant, Glory continued commercial fishing, which it did until October 1929 when it was auctioned off, converted to a houseboat for three years, and then used as a floating attraction at Pontin's Holiday Camp. In 1938 it was damaged by fire and became a hulk. Glory had also participated in summer regattas and had endured storms during fishing.
As a hulk, the physical remains include a reasonably coherent hull, also with iron fastenings. External planks, 3.2cm thick, are visible in Figure 4.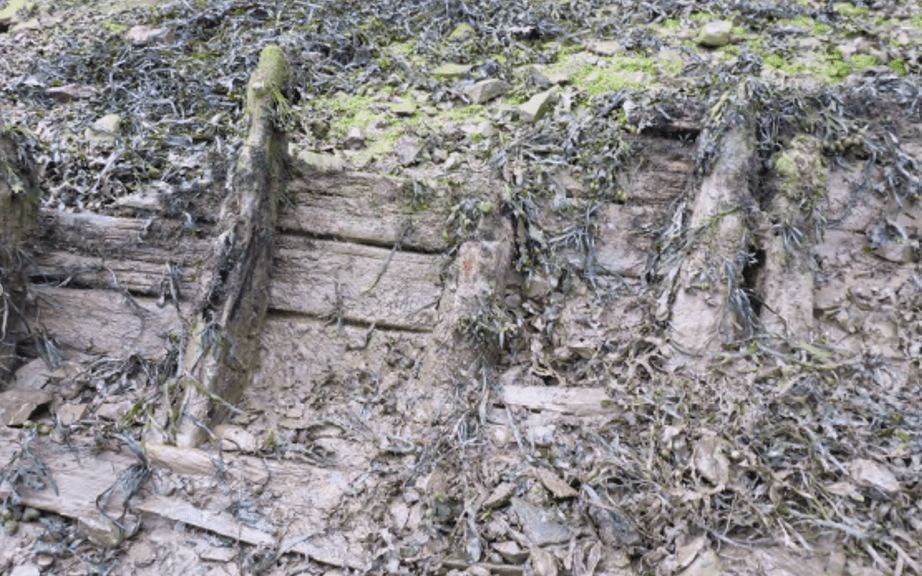 As with Six Brothers, Glory utilised iron fastenings, which have corroded. Further archaeological detail can also be read at MAT's Hulks of the River Dart, Devon, in which the archaeological importance of this hulk, due to the relatively intact hull, is emphasised.
ANIMATION SHOWING THE CONSTRUCTION OF A BRIXHAM FISHING VESSEL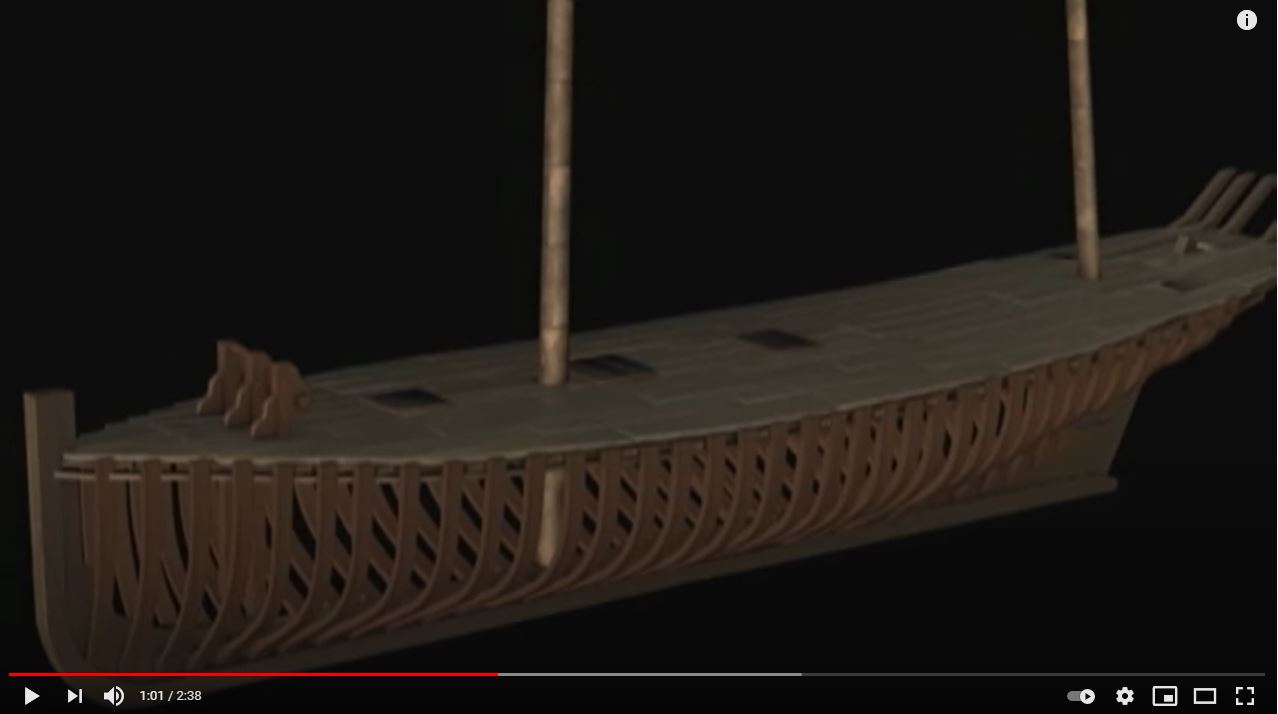 Archaeological remains of hulks often provide a lot of information about the construction of the lower hull, which becomes preserved in mud. For detail of the upper works, fixtures and fittings we look to other sources. An animation showing the construction of a Brixham fishing vessel produced by the Trinity Sailing Foundation can be viewed here.
The class of animated hull is not stated but from the placing of frames within the hull, it appears more akin to Glory than to Six Brothers.