106 years ago, on the 19th of October 1916, an impressive 'A'-class vessel sank and joined the underwater shipyard, becoming another artificial reef for new life to grow and a preserved part of our past. Volunteer Cornelia Moy looks into the history of this unique vessel.
Launched on 9th June 1913, the Alaunia was a multipurpose ocean-going liner that carried passengers, mail, and various cargo over time. The build was impressive, with a horsepower of 234, a top speed of 14.5 knots and the capability to carry 8,000 tons of cargo. It was a sturdy build and in its short time working, the ship took on various roles and made many long-haul journeys. After launching on 9th June 1913, it made the first trip from Liverpool to Boston, USA, taking over a month to complete and totalling at over 5000 KM. This trip would become a frequent journey, and the Alaunia would ferry regular crossings between Britain and America.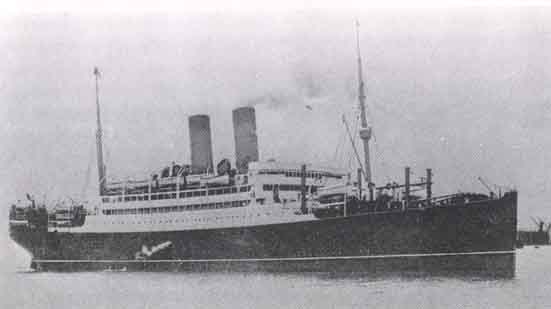 Figure 1: (image from Wrecksite.EU stated copyright unknown, age of image out of copyright)
With the First World War outbreak, the Alaunia was given a new role and requisitioned as a troopship. Adjustments were made so it could tackle threats, and the ship was fitted with a 4.7-inch machine gun in the stern. It no longer carried only cargo and passengers; its new role was to transport Canadian troop, their seniors, ammunition, general cargo, and even horses.
Despite the vessel's involvement in the war, it was on one of the well-travelled routes from London to the USA that the Alaunia came to an end. It was taking a route to London from New York when it struck a mine at full speed. The mine fatally exploded under the propellers, and sank hours later. After the sinking, reports revealed that the mine was laid earlier that day by an SM UC-16, a German Type UC II. These were minelaying submarines controlled by the German Imperial Navy and they posed a constant threat to everyone who journeyed through the sea. The SM UC-16's allegedly undertook 13 patrols and were credited with sinking 42 ships.
A few years after the event, in 1920, the Alaunia was marked with a buoy, 17 years later the wreck was wire swept to remove upstanding structure and prevent danger to shipping traffic. Over time the Alaunia degraded both through human and natural causes and due to its relatively easy access, the ship was an easy stopover for looters. On a more positive note, the Alaunia has also been surveyed and photographed by curious divers and archaeologists to make sure records have been kept of its structure and what was left inside.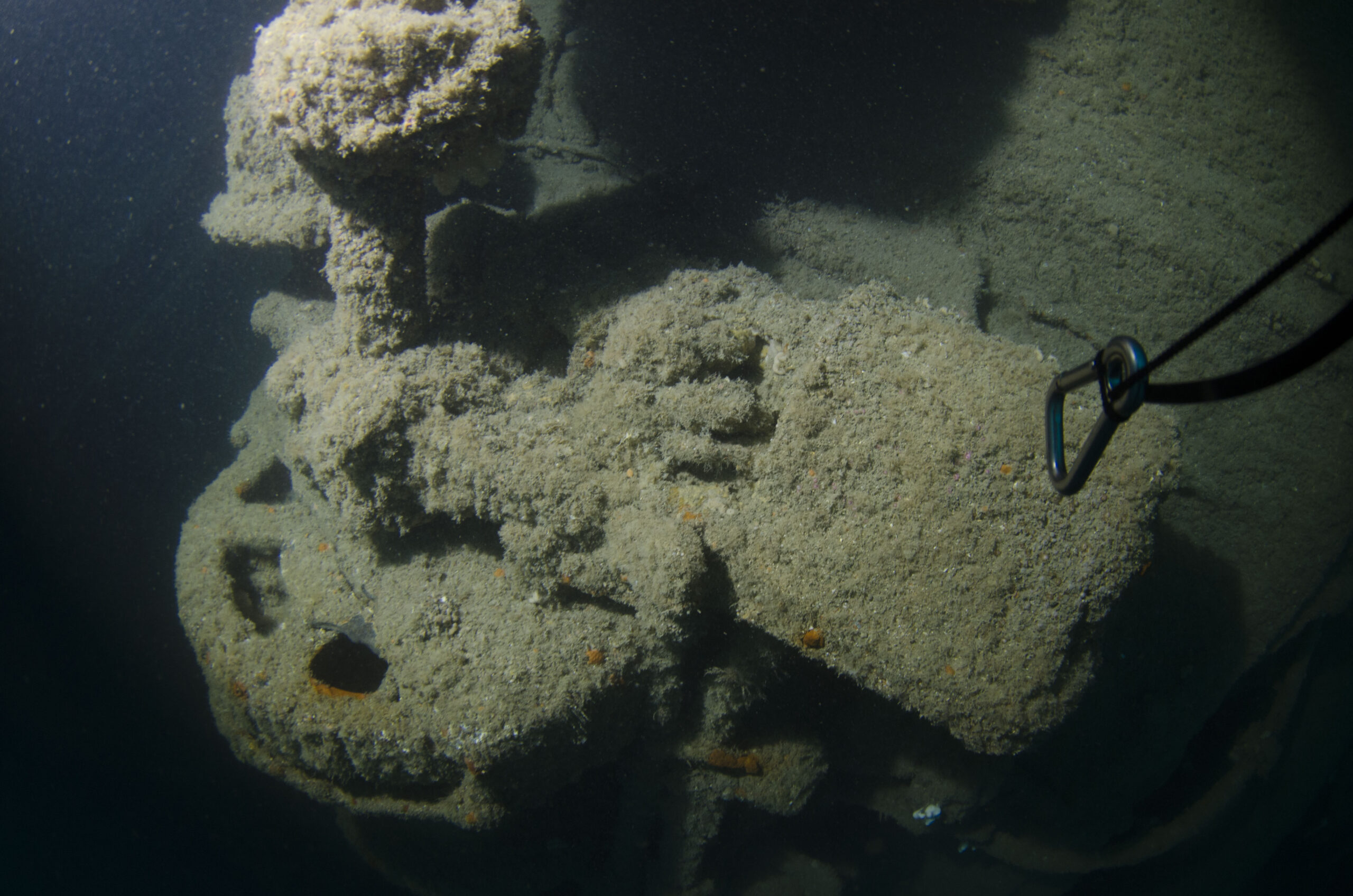 Figure 2: The anchor winch parts of the RMS Alaunia
Today, the wreck of the Alaunia is still accessible. The wreck is lying on portside at 45 degrees on a sand and shingle seabed, holding much of its original form. Its highest point lies at 24m, and the lower reaches around 36m. This easy access makes the Alaunia a popular site for sports divers through clubs and charter boats. It has even been ranked number 22 in Kendall Mcdonalds top 100 UK wrecks.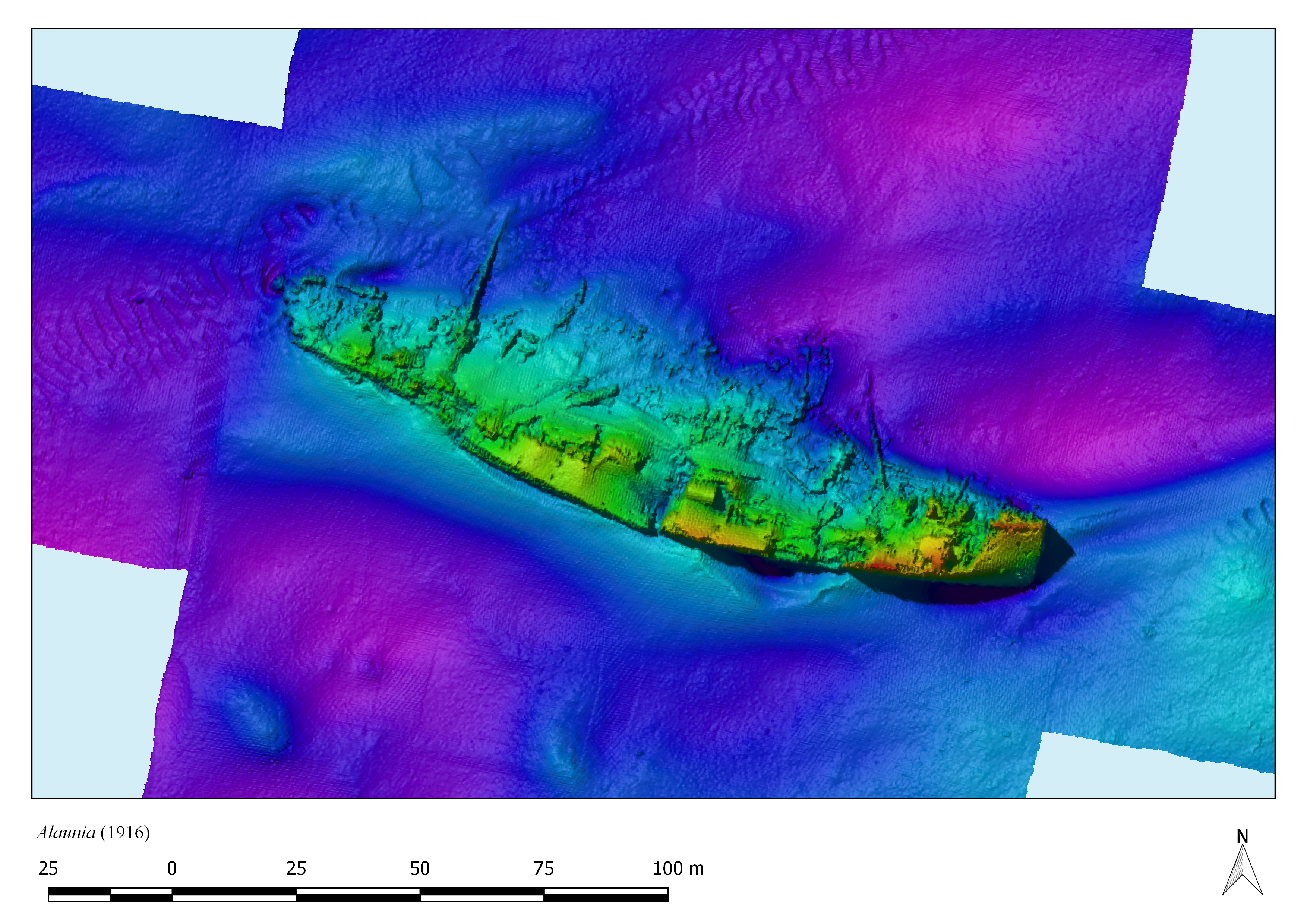 Figure 3: Geophysical survey image of the wreck of the Alaunia (Contains public sector information, licenced under the Open Government Licence v2.0 from the Maritime and Coastguard Agency).
No story of a fatally sunken ship is complete without a spooky story attached, and the Alaunia is no exception. On the day of the sinking, two lives were lost, that of Charles Frederic Morris, the 2nd steward from Liverpool, and Joseph William White, a trimmer from London. Their bodies were initially untraceable but were later found washed ashore. The real mystery comes in with the Belgian Sheep Dog owned by Charles. Hoodoo Nelly was her name, and she was given to him by the crew of Queen Elizabeth. According to Second Steward Morris Hoodoo had a mysterious past. Not only was she on board the Alaunia when it sank, but she was also a surviving passenger in the sinking of five previous warships.
Hoodoo had first-class seats to many prominent historical events, getting a near escape with all. She was present at the battle of Marne, where she took a few wounds, and the naval relief at Antwerp, where she was blown up twice by mine sweepers. She also survived a torpedo attack on the battleship Goliath. This remarkable dog had lived through all this chaos and came out with nothing more than a few scars. Be it fate or terrible luck, Hoodoo had been through the works and come out on the other side.
So, what happened to Hoodoo when the Alaunia sank?
Interestingly, it is unknown whether Hoodoo survived the sinking of the Alaunia, but it can be confirmed that her name has not come up in reports since. Was Hoodoo always in the wrong place at the wrong time? Or was there something more? Was she cursed and an unlucky omen for whatever ship she stepped on? Although we cannot have a definitive answer to these questions, finding yourself as a passenger on 5 sinking ships seems a bit fishy.
We are lucky enough to have great reports and a wealth of information on the Alaunia, the vessel's time sailing the seas and the development of its structure underwater. Information is readily accessible to anyone interested in further exploration and reading up about a great area of our past. Although the sinking of the Alaunia has a sad story loss of two of the ship's passengers, out of the ashes of the sinking came something positive. Like many other underwater structures, the Alaunia's wreck has provided another artificial reef to the bottom of the ocean, allowing various marine life to thrive and find a home. Commonly seen are wrasse, pouting, bib and giant lobsters. The vessel is a magnificent wreck for historians and scuba divers and provides a mysterious and exciting story to tell the family