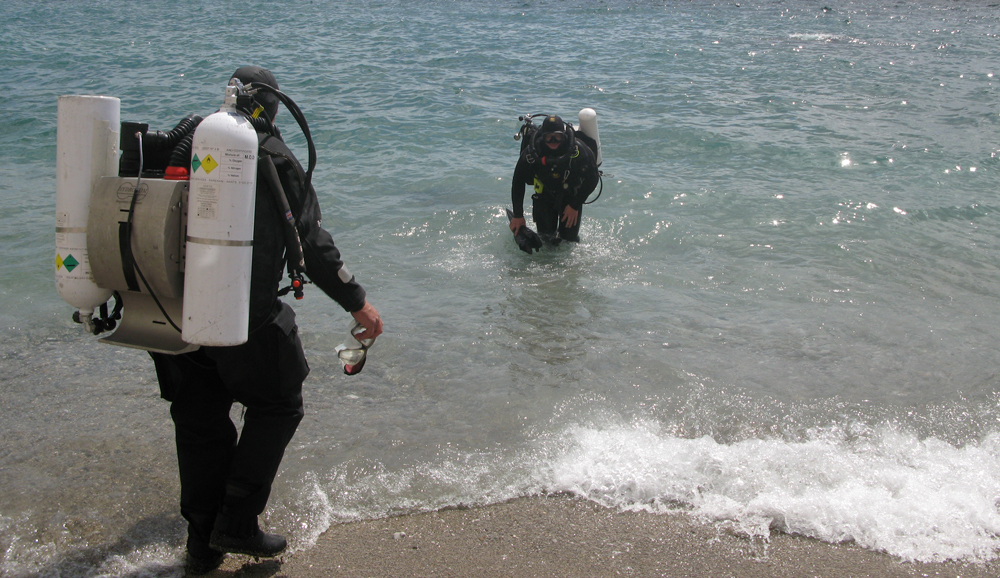 Human response to sea level change is not just a British phenomena, it is global and has had implications for human evolution and dispersal from the earliest times.
Experience of investigating submerged landscapes gained by MAT has been called upon to assist with the EFCHED project which has been looking at the movement of people across the globe during periods of low sea level.
A project, core funded by NERC, led by the University of York and supported by Saudi Aramco, Saudi Arabian Ministry of Antiquities and Museums, Shell Saudi Arabia and SABB was conducted in the Farasan Islands in May 2006.
A number of submerged landscapes were located which show potential for human occupation. It is hoped that this research can be developed to locate evidence which will help us understand the dispersal of the earliest modern humans.