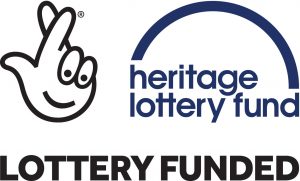 The Canoe to Canon project was a Heritage Lottery funded project (HLF) run by the Friends of the Maritime Archaeology Trust (MAT). It focuses on the significance of maritime archaeology and history tracing Britain's development as an island and trading nation and encompasses possible trade in the Mesolithic (c8000 years ago) through to modern defence of the nation's trade routes.
Surrounded by rivers during Prehistory, settlers used watercraft to reach Britain. As sea levels rose, developing trade routes required larger, sturdier craft. MAT has discovered a possible logboat at Bouldnor Cliff, a site now submerged off the Isle of Wight. The discovery of domesticated wheat (einkorn) at this Mesolithic site, 2,000 years ahead of elsewhere in Britain, demonstrates that trade with European farmers may have taken place via river/sea during this period.
Over time, trade with other lands necessitated advanced watercraft to carry cargos on lengthier routes. Competition between nation states developed, leading to the use of weapons to keep trade routes open protecting goods from marauding vessels. By the 15th century cannon became commonplace on ships and by the 17th Century the Royal Navy were being called upon to protect trade routes.
This project used the maritime story to engage local people with their heritage, from the earliest trade through to the development of trade routes and the inevitable development of weapons for protection of cargo.
Participants visited heritage venues, and attended hands-on demonstrations and workshops. The project is also promoted the Friends of the Maritime Archaeology Trust within the community, encouraging a wider diversity and greater number of people to become involved.