The Belém went aground in heavy fog under the cliffs at Menachurch Point, just north of Northcott Mouth, Bude, Cornwall, on 20 November 1917 while en route from Algiers, via Gibraltar to South Wales. This German built ship was 83 metres long with a tonnage of 1925, it was formerly known as the SS Rhodos and had a 24 year career as part of the Deutsche Levante Line, before being seized at the outbreak of the First World War.
Parts of the wreck are exposed above the sand and visible at particularly low tides. The wreck has been researched and site visits undertaken, which are detailed in the report that can be downloaded from here.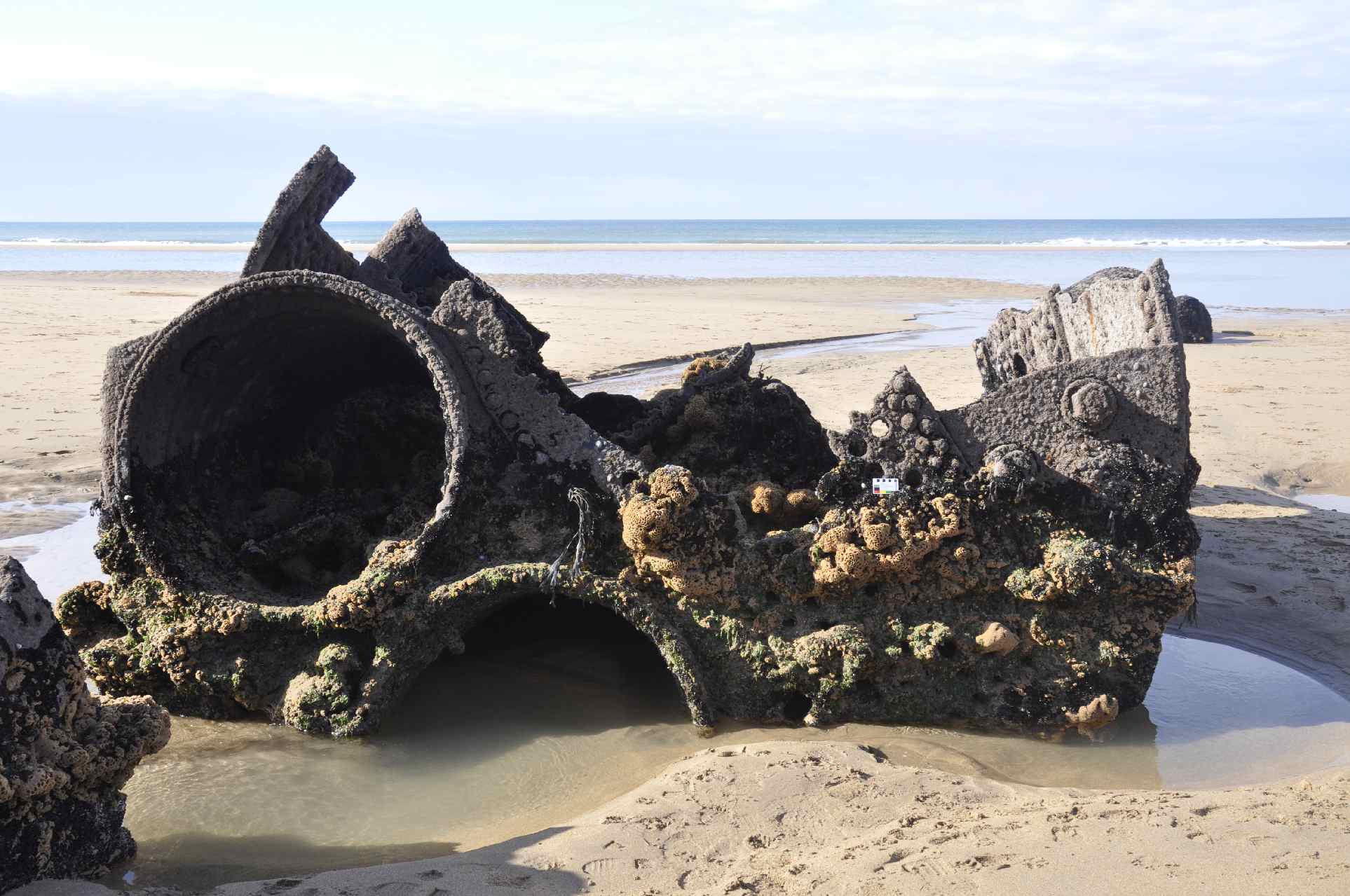 Following the Forgotten Wrecks of the First World War project MAT recognised that the area off the North Cornwall and North Devon coasts is a priority for further research to develop understanding and interpretation of the many wrecks lying here, and fill the gap in data between the project area and the Welsh U-boat project. Belém one of a number of WW1 sites lying of North Cornwall and North Devon which are being researched to help develop support for a more extensive programme of work.