MAT volunteer Roger Burns has created another crossword to test your maritime and nautical knowledge. As before, the clues, ranging between the easier to the more difficult, are a mixture of maritime and nautical knowledge, with some "linking" words.  
This month, the MAT are giving away three prizes, family tickets for a day at the Shipwreck Centre and Maritime Museum. Prizes will be awarded to the first three correct entries received, and winners can select any day of their choosing during the open season in 2023. Winners' names and details will not be posted on the Trust's website. 
Send your entries to: greta.clarke@maritimearchaeologytrust.org (if you've printed the crossword please take a clear picture of your answers and email them). 
Many of the answers feature on the MAT or Shipwreck Centre and Museum websites.  Enjoy!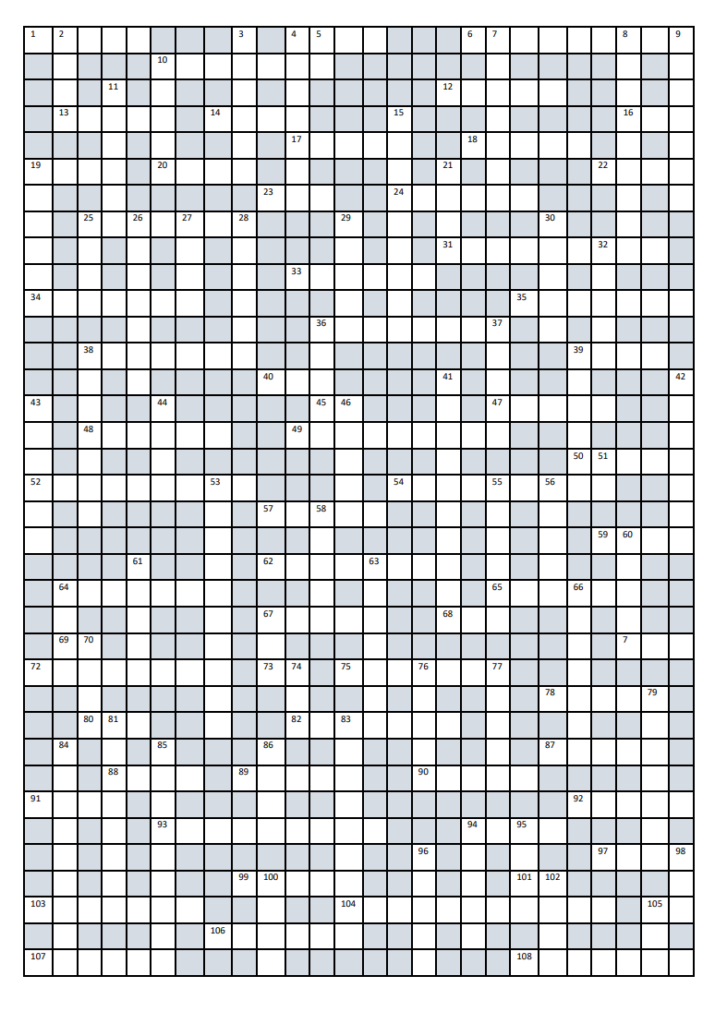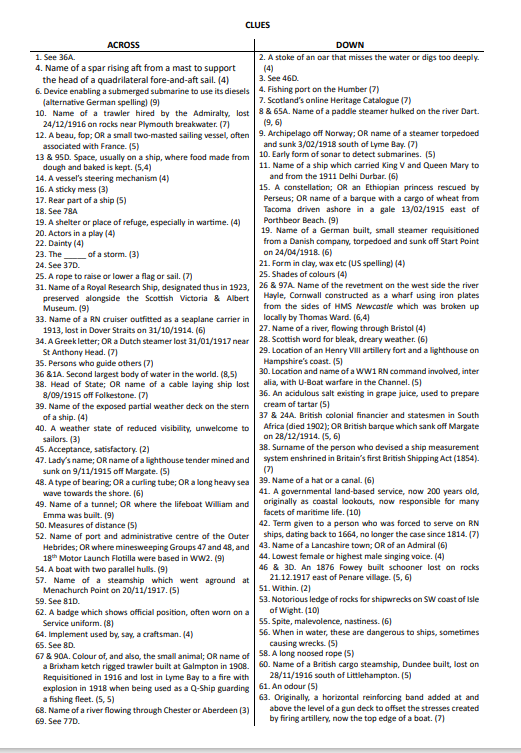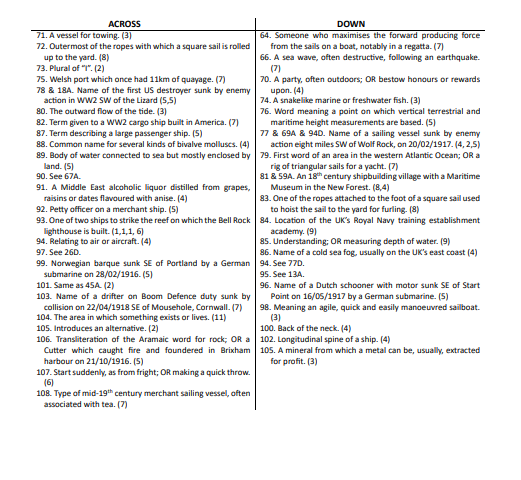 Need answers? You can find them by clicking on the red button below. How did you do?